RavenDB Cloud gets shared plans
I'm really happy to announce that RavenDB Cloud has now deployed shared instances support.  These are full production systems, with three separate nodes deployed in separate availability zones for maximum availability.
Shared instances are meant to answer users that have light load but still want to ensure high availability at a low cost.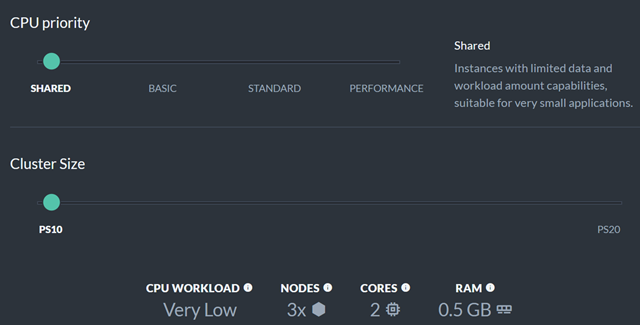 We currently offer PS10 (about 30$ / month) and PS20 (about 50$ month) plans in both AWS and Azure.
Shared plans are just that, you are getting shared compute resources. You are still fully isolated from other customers and have full isolation from other instances. However, because the hardware resources you are using are utilized by multiple customers, you can expect lower capacity.  In our tests, such instances were able to handle nicely light load and typical hobbyists applications with no issue. You can also freely scale up from shared plans to basic or higher at any time.
Woah, already finished? 🤯
If you found the article interesting, don't miss a chance to try our database solution – totally for free!
Try now